Be the Hero - Save the World!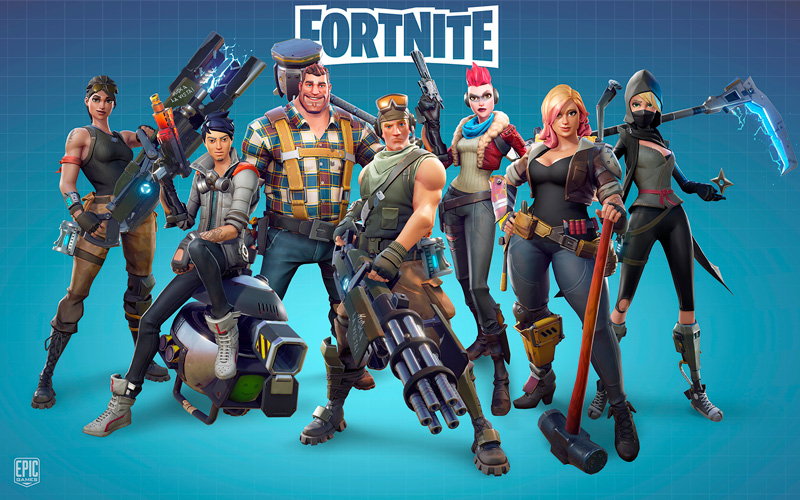 Via Epic Games
With hundreds of heroes at your disposal, you are the Commander of the Homebase. Choosing a hero to play with is your first step. There are four types of hero classes to choose from in Fortnite Save the World. Constructors, Ninjas, Outlanders and Soldiers. Each hero has access to Class Perks, unique to each hero class. The hero then has access to three abilities from a much larger pool of abilities. Each hero then has one Commander and Standard Perk that makes them distinctly special from any other hero, plus a unique skin. This allows them to specialize in different areas of gameplay. Every hero class in the game can use any weapons at any time without restriction but some heroes will benefit more from specific weapons over others at times. Like a hero that specializes in Swords for example.
If you'd like to learn more about heroes, please visit our Guide to Heroes in Fortnite Save the World for more details.
Below you can find more information on the various subclasses in the game for each class type and more information about heroes in general.
The hero class pages have a lot of detailed information specific to those classes. You will find Pros/Cons, Rankings lists, Abilities/Perks, Squad Bonus lists and links to the specific hero subclasses for an even more in-depth look.
Here you will find more general information related to heroes. There is a Hero guide for anyone looking to get caught up with how the heroes work in the game. A Hero Loadout Builder to help you come up with some loadouts. A compare heroes function where you can check out the different hero stats and abilities side by side. There are lists with all of the Hero abilities and all of the Hero perks associated with those abilities. As well as all of the Hero experience levels required to level your favorite heroes up.
These are the last five Mythic and Legendary heroes that were added to the database.